Sometimes the presets we provide simply aren't enough - we get it. Whether it's something a little more premium than your typical paper menu, or an addtional quirk to set your establishment apart from the rest, we've got you covered - and your menus, too!
Here are a few of our bespoke options for your menus, to offer up some ideas of what we can do.
Still don't see what you're after here? Get in touch and we'll do our best to find the for right for you.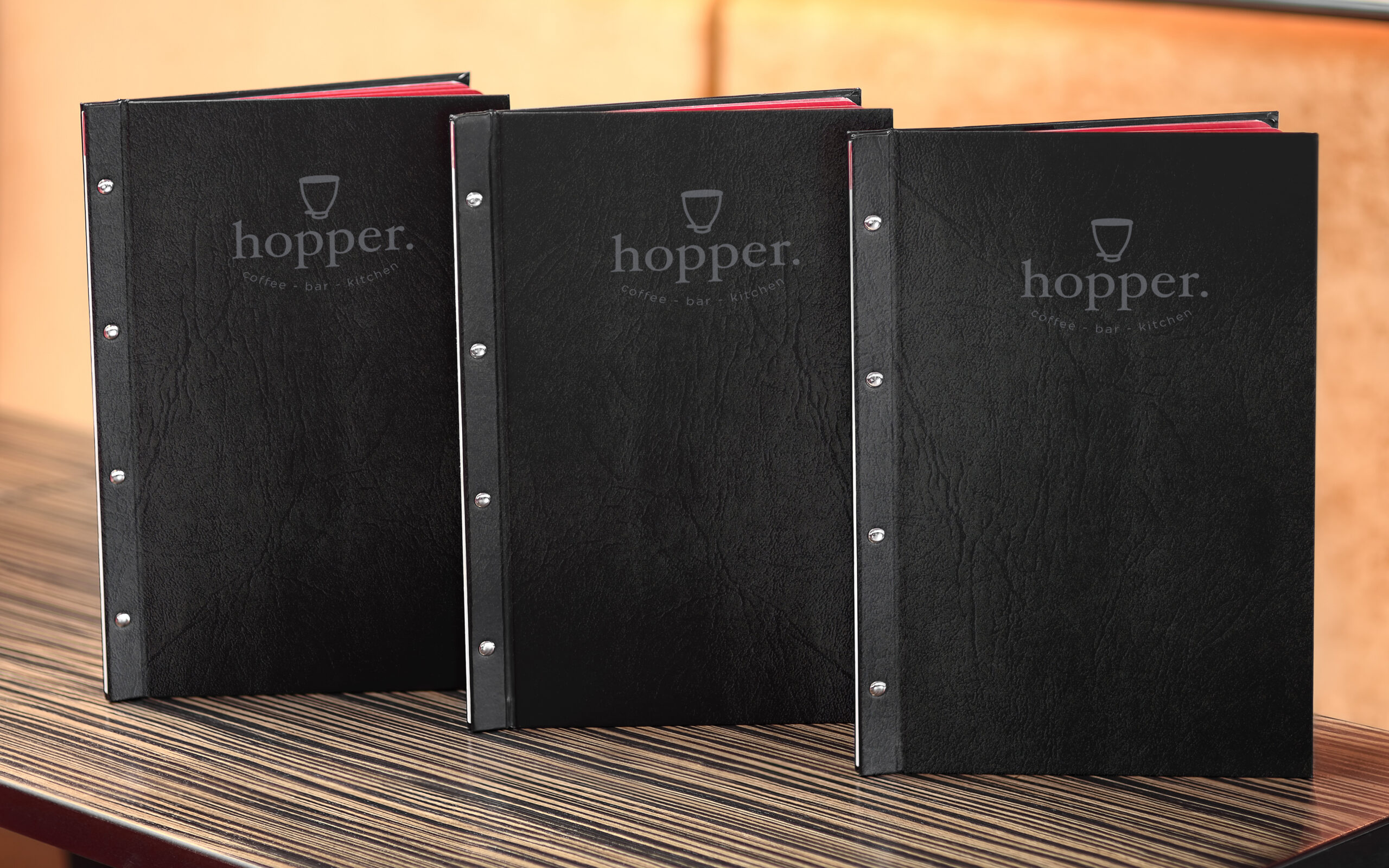 Leather Screw-bound
The solid, hardwearing solution to reinvigorate a standard menu. These thick, heavy covers not only protect their contents, but suggest a premium service is to be expected.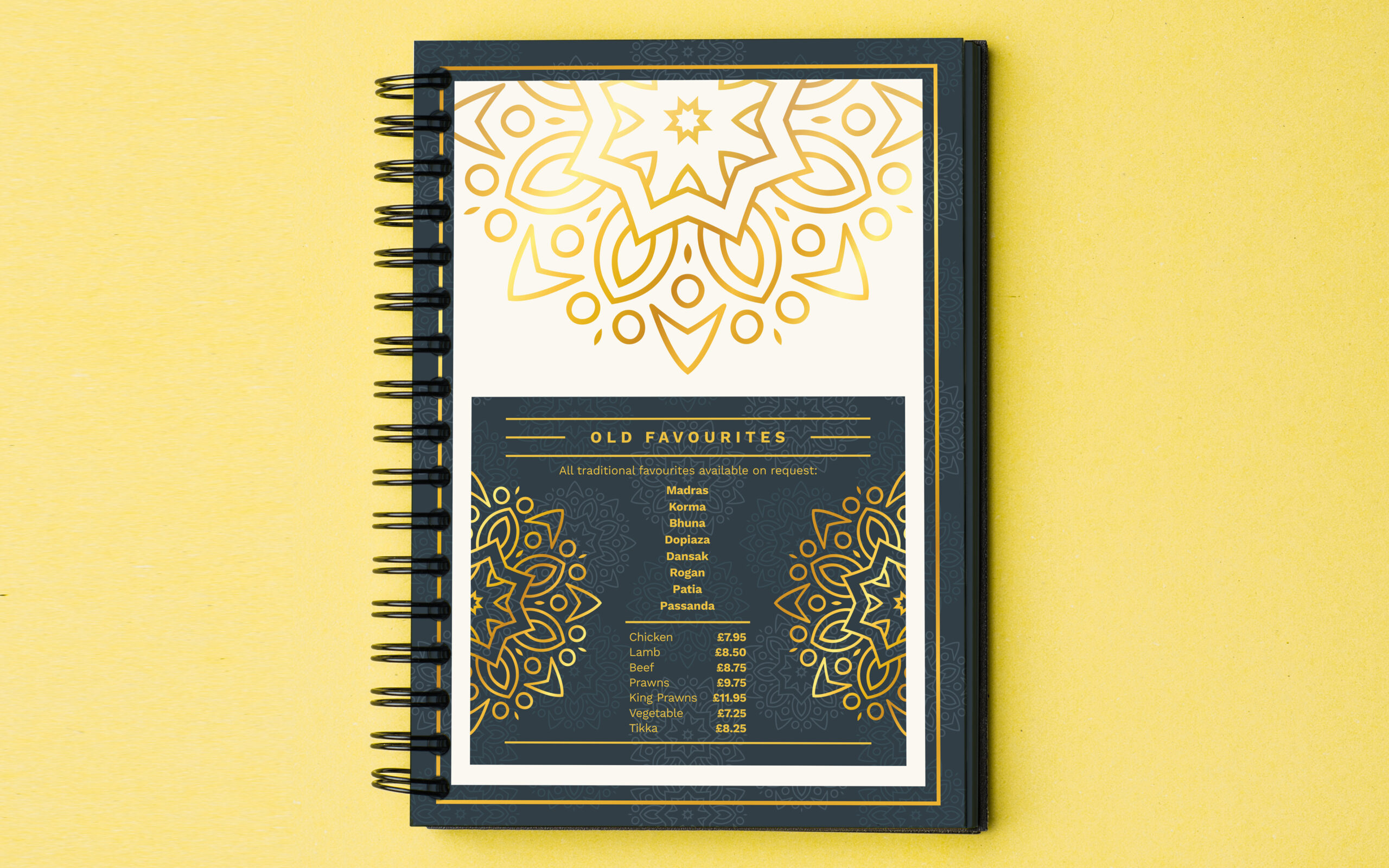 Wiro-Bound Menus
A spin on the classic, using wiro to bound your menus together adds some originality to their appearance and improves durability.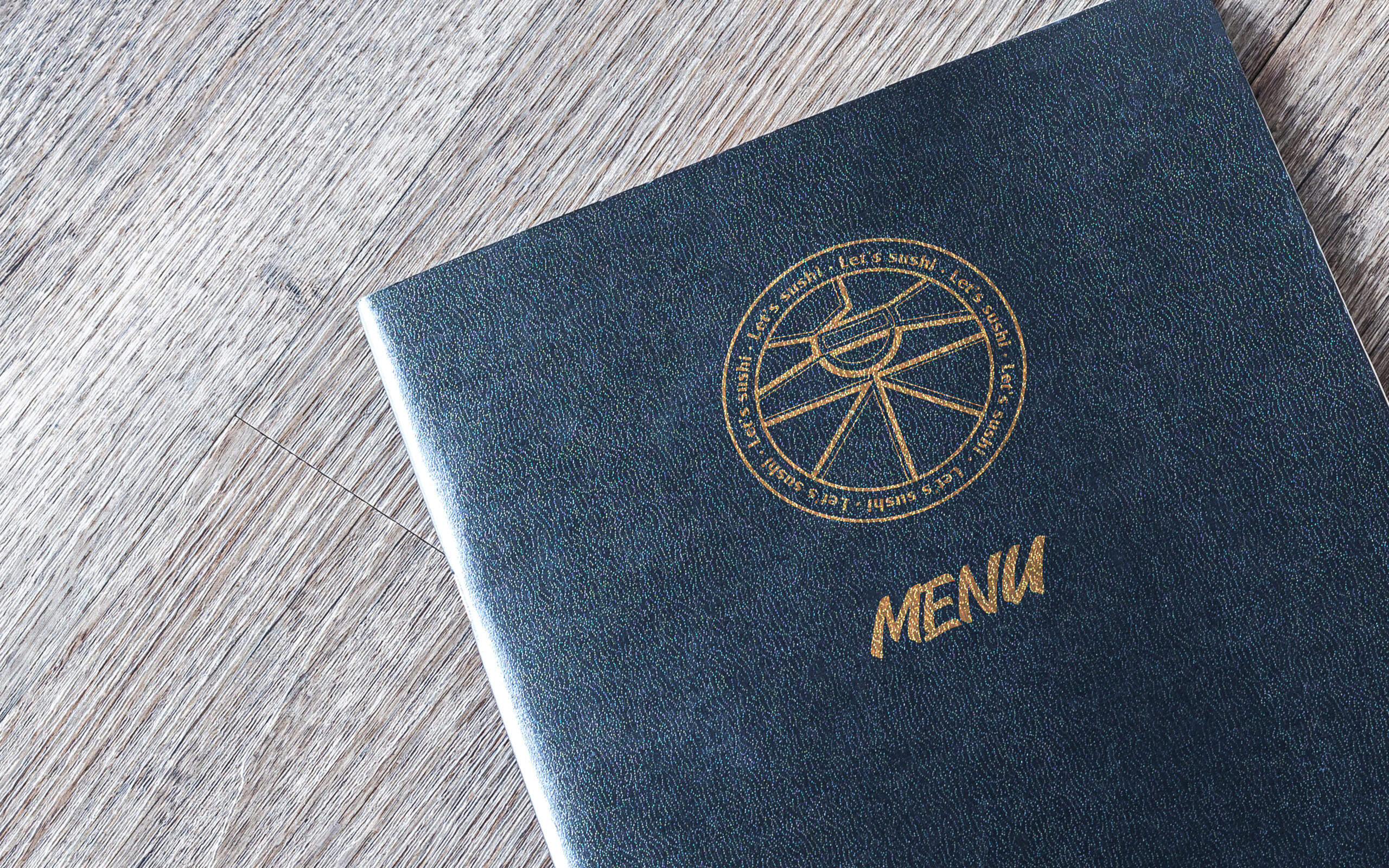 Gold Foiling
Add a touch of brilliance to your menu covers with gold foiling, sure to envoke a classy feel to both your establishment and the products on offer.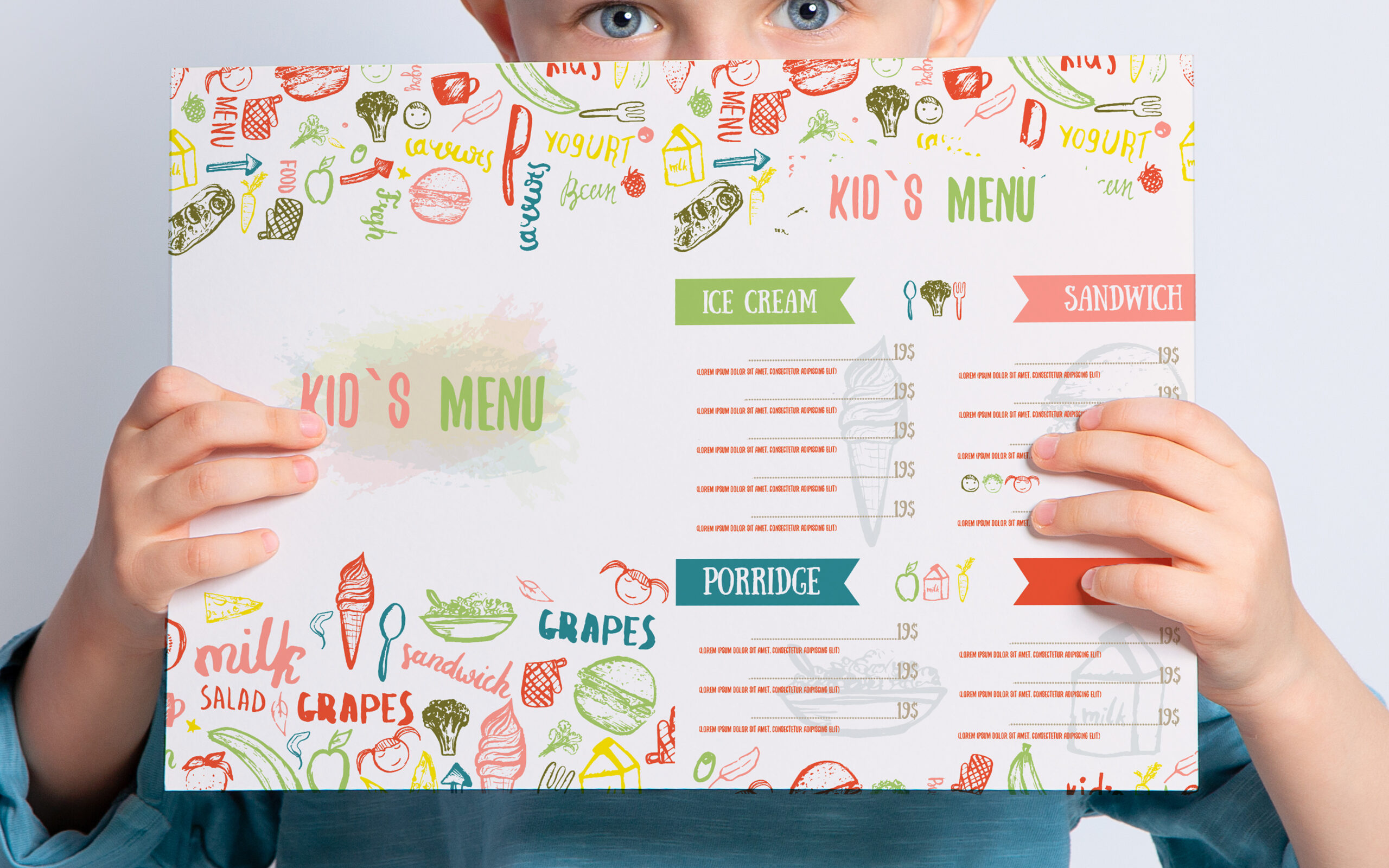 Kids Menus
Keep the little ones amused with fully customisable paper kids menus. Center them around a theme, add activities or keep it plain and simple - whatever suits you, and them!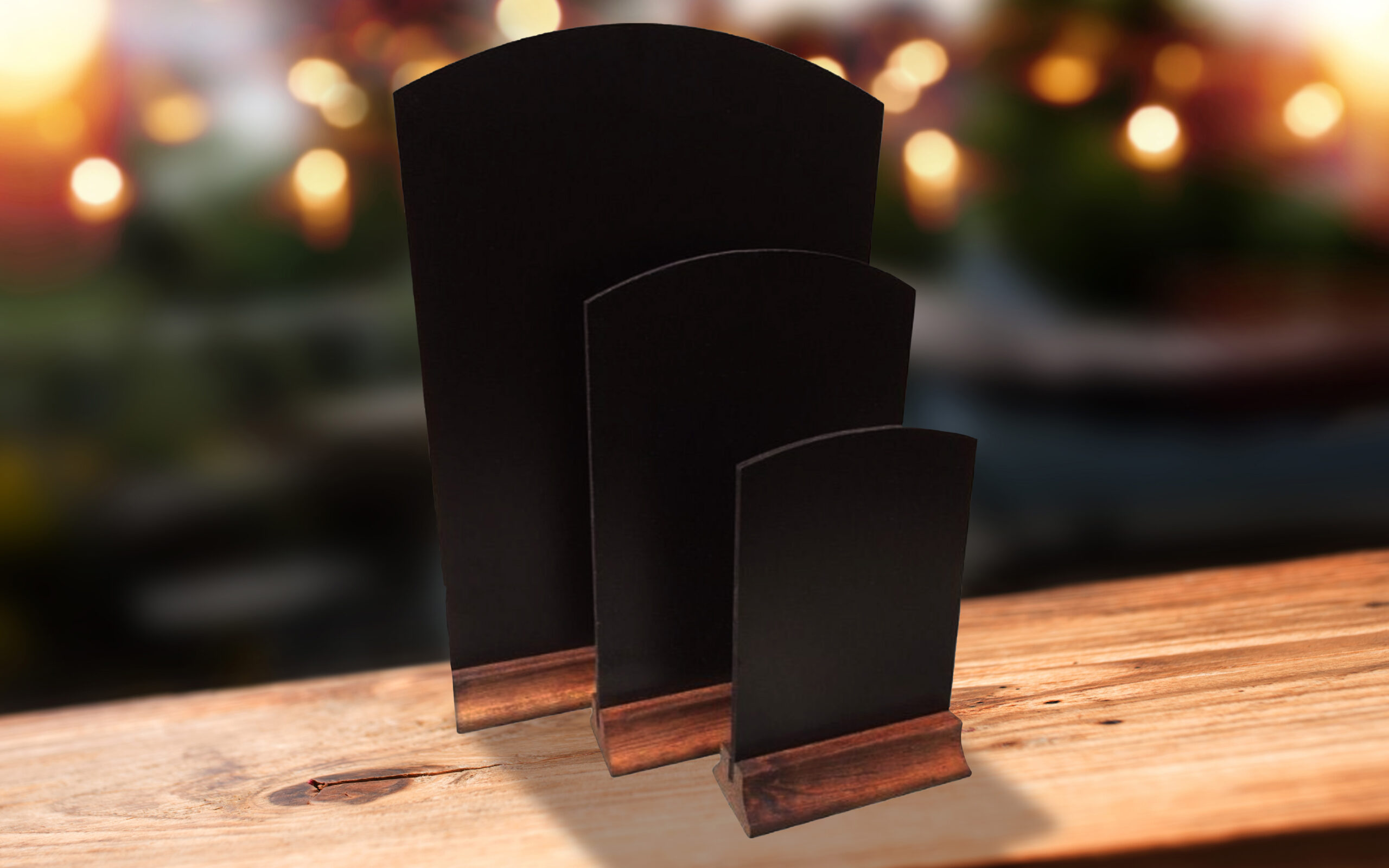 Tabletop Menu Boards
Perfect for standalone specials and outdoor use. Combine with vinyl stickers for your text, or make your own with chalk or liquid pens.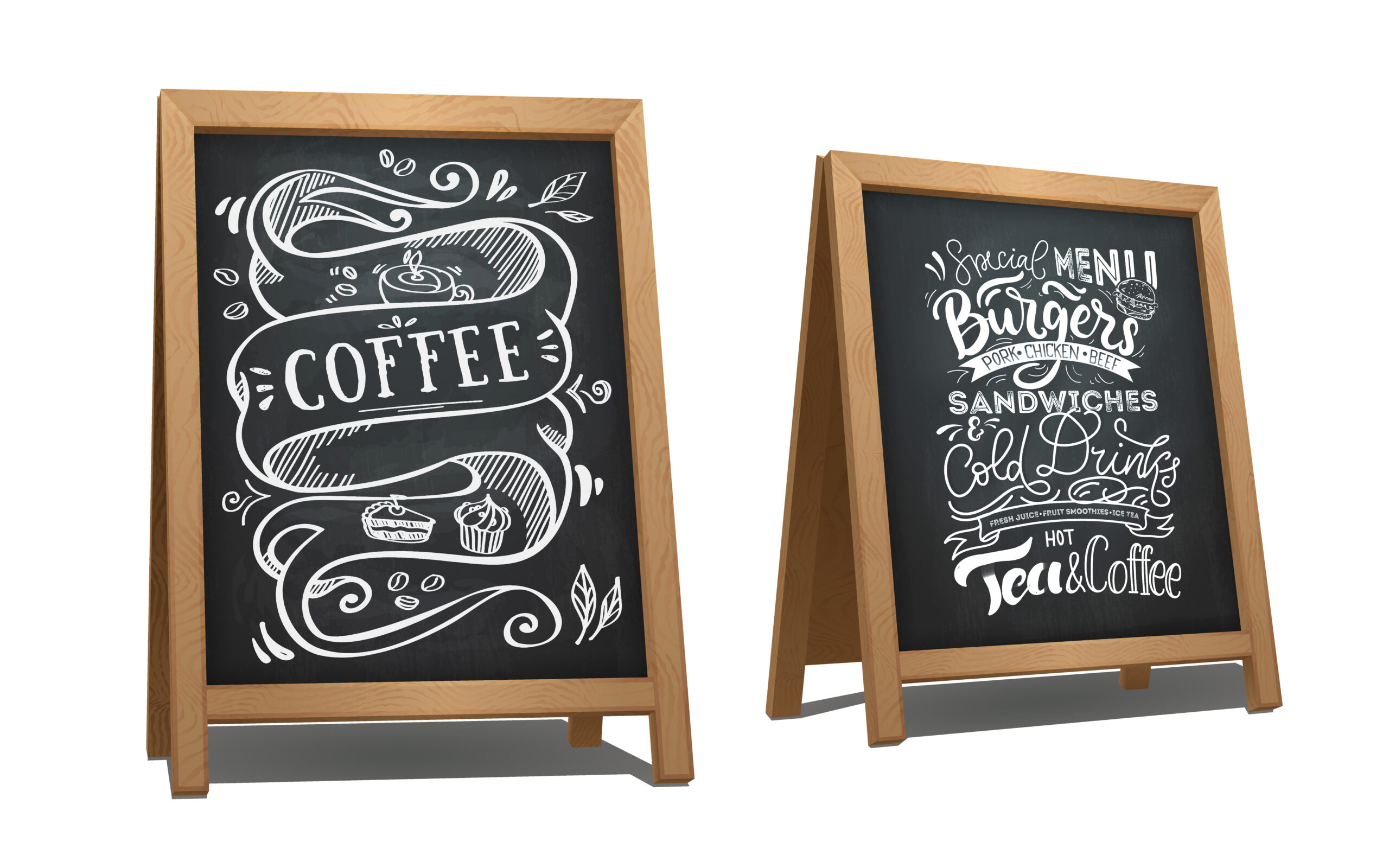 Chalk A-Boards
Add a rustic flair to an eatery with a customisable chalkboard, perfect for the forecourt. Digitally printed artwork means that there's no mess involved, so get as creative as you like!