How to hang your Canvas Print
The hard part is over! You have chosen the perfect picture, selected your ideal edging, ordered and received your canvas,
there's just one more little project to go until your piece is hanging proudly on a wall.
So how do you do it?
1. Examine your hanging kit
If you have ordered a hanging kit along with your Canvas Print, this will make the whole hanging process a lot simpler. Every hanging kit consists of:
- 1 x sawtooth bracket
- 2 x screws
- 2 x nails
- 1 x hook
Make sure you have everything ready for the next couple of steps.
Please note, for larger canvases you may need more than two hanging kits positioned at each of the top corners of your Canvas Print. Please let us know when ordering if you think this may be needed.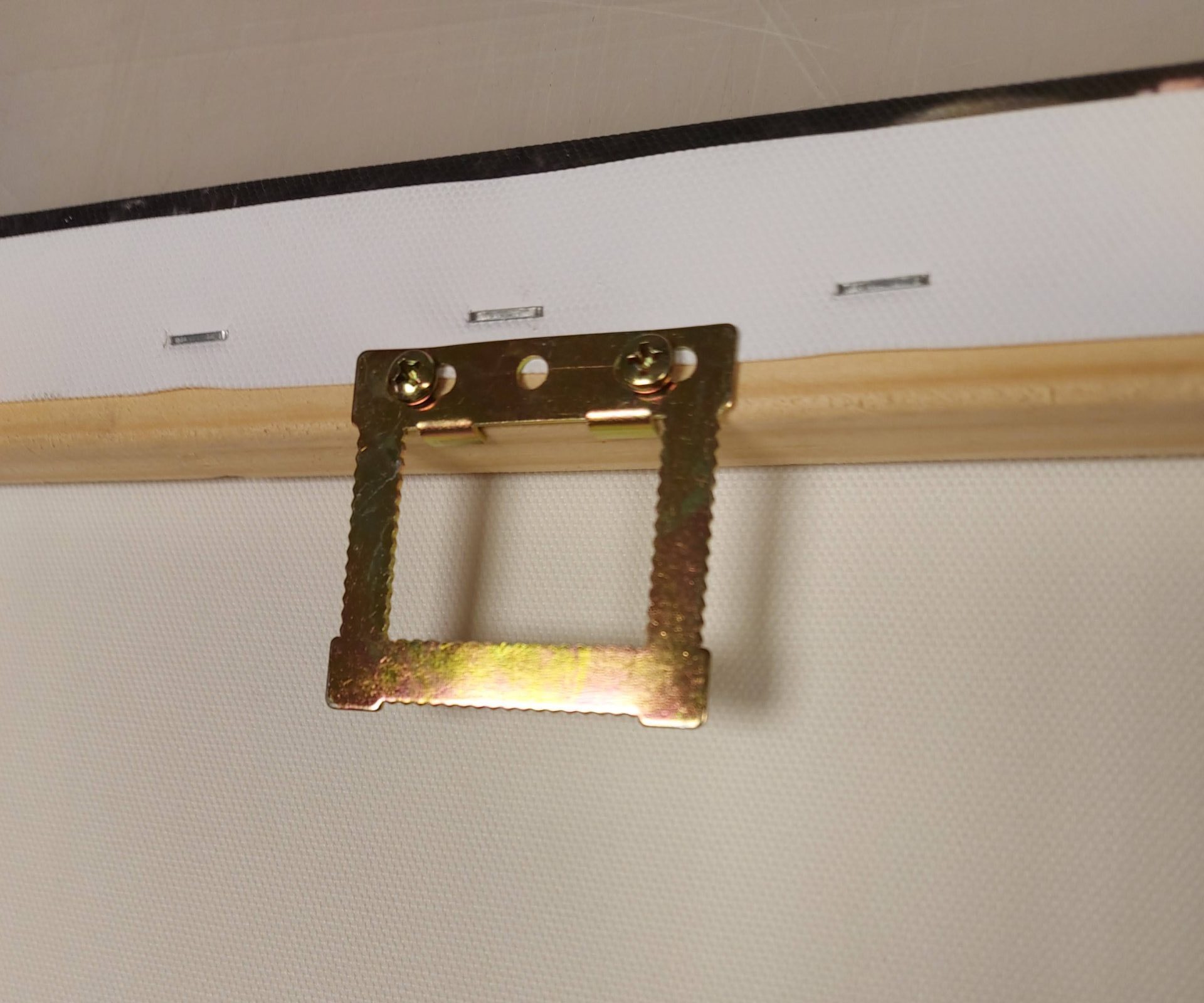 2. Measure your canvas and mount the bracket
Look at the back of your Canvas Print and find the centre point of the top bar. This is where we are going to mount the sawtooth bracket with the two screws. Make sure you have these to hand.
Mark a small line at the centre point of the top bar in pen or pencil and then line this up with the centre of the hanging bracket. Next, affix the bracket to your frame using the two screws provided and Phillips head screwdriver (not provided).


3. Attach the hook to your desired surface
This part is fairly self explanatory. Find the wall you wish to display your Canvas Print upon and attach the wall hook to it using the two nails provided. Make sure this hook lines up with where you want the centre of your canvas to be and try to get it as level as possible. You can use a spirit level if you wish to be incredibly precise, however this is not essential.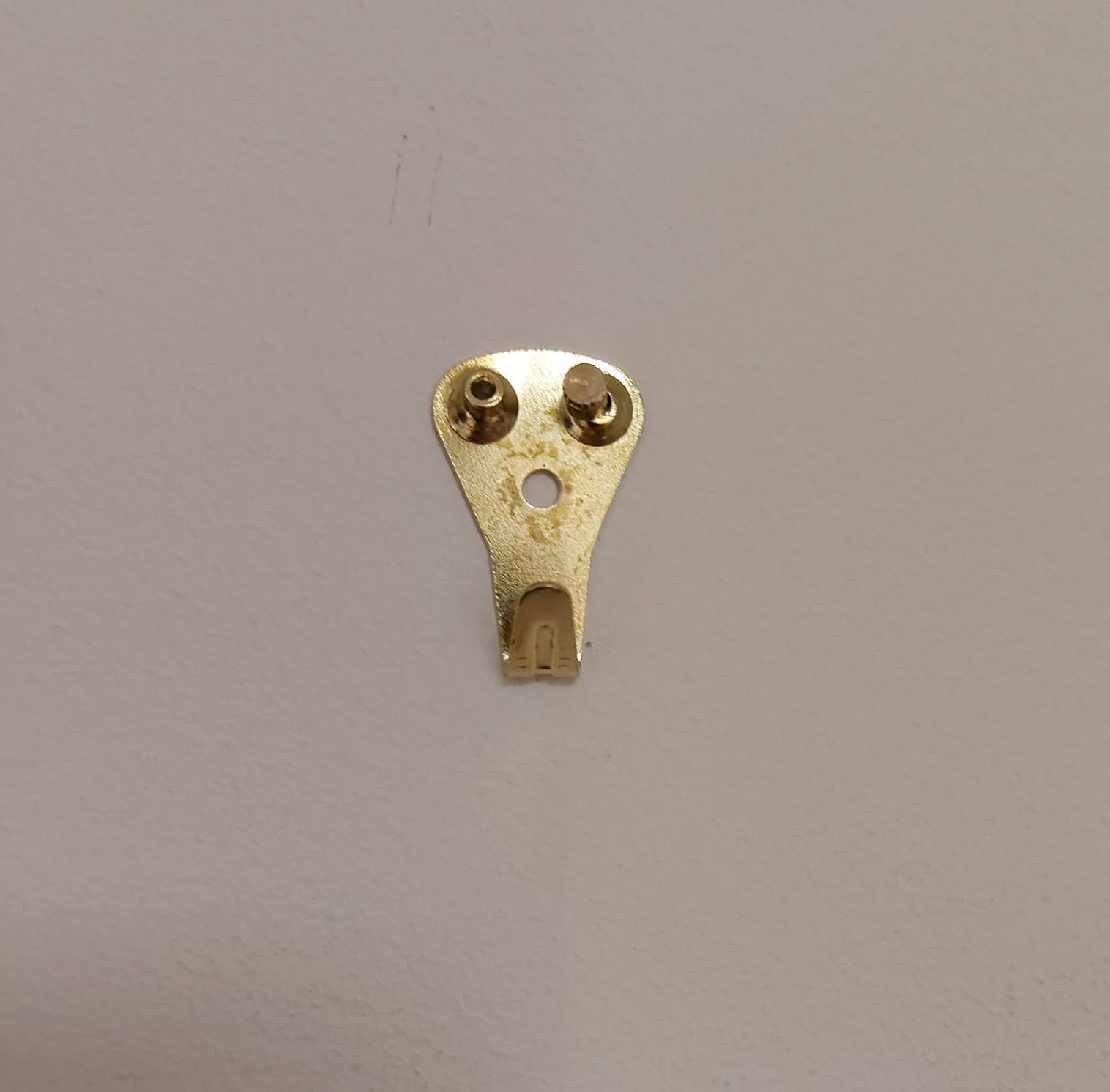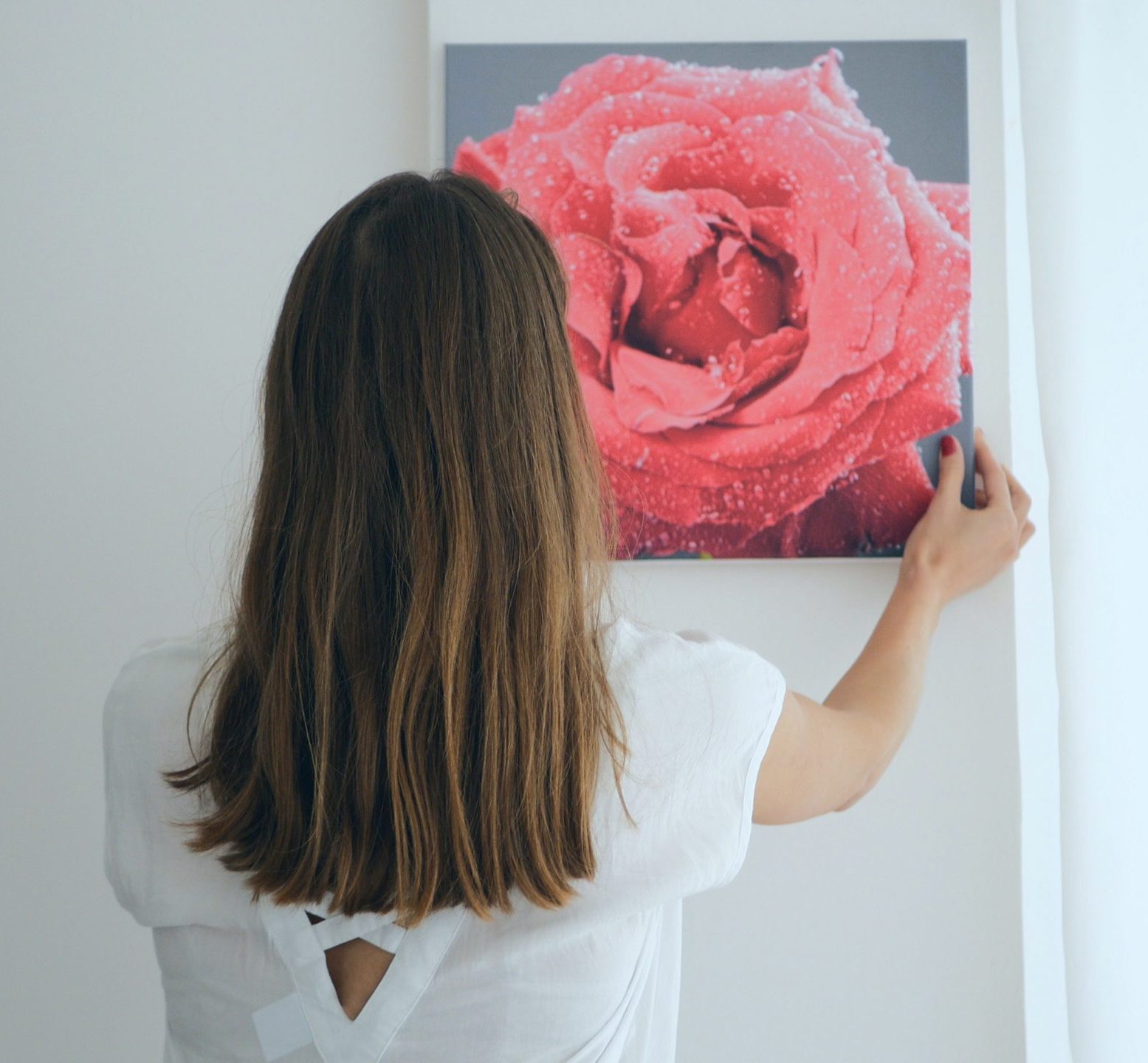 4. Hang your canvas
All that's left to do now is to match up the bracket and hook. The canvas should lie completely flat against your wall and if you have followed all steps correctly will be nice and level.
5. Stand back and admire your work
There it is. A masterpiece of your own creation. We recommend a nice cup of tea and a sit down after all your hard work. Preferably in seat directly opposite your new Canvas Print so you can really take in all of its splendour.