Vibrant and exciting
A mural is a fantastic way of telling the story of your school. Make a good impression from the get go with one of our high quality, large scale, vinyl wall stickers and make sure your mural stands the tests of time!
While painted murals are still an effective device, they can be extremely time consuming and expensive. We offer fully custom designs, printed in full colour onto durable vinyl which is easy to apply and even easier to keep clean!

The beauty of a printed wall decoration is that you can tailor the images to exact specifications and make as many edits as you like before they are applied. No need to paint over and start from scratch!
Examples of previous Murals.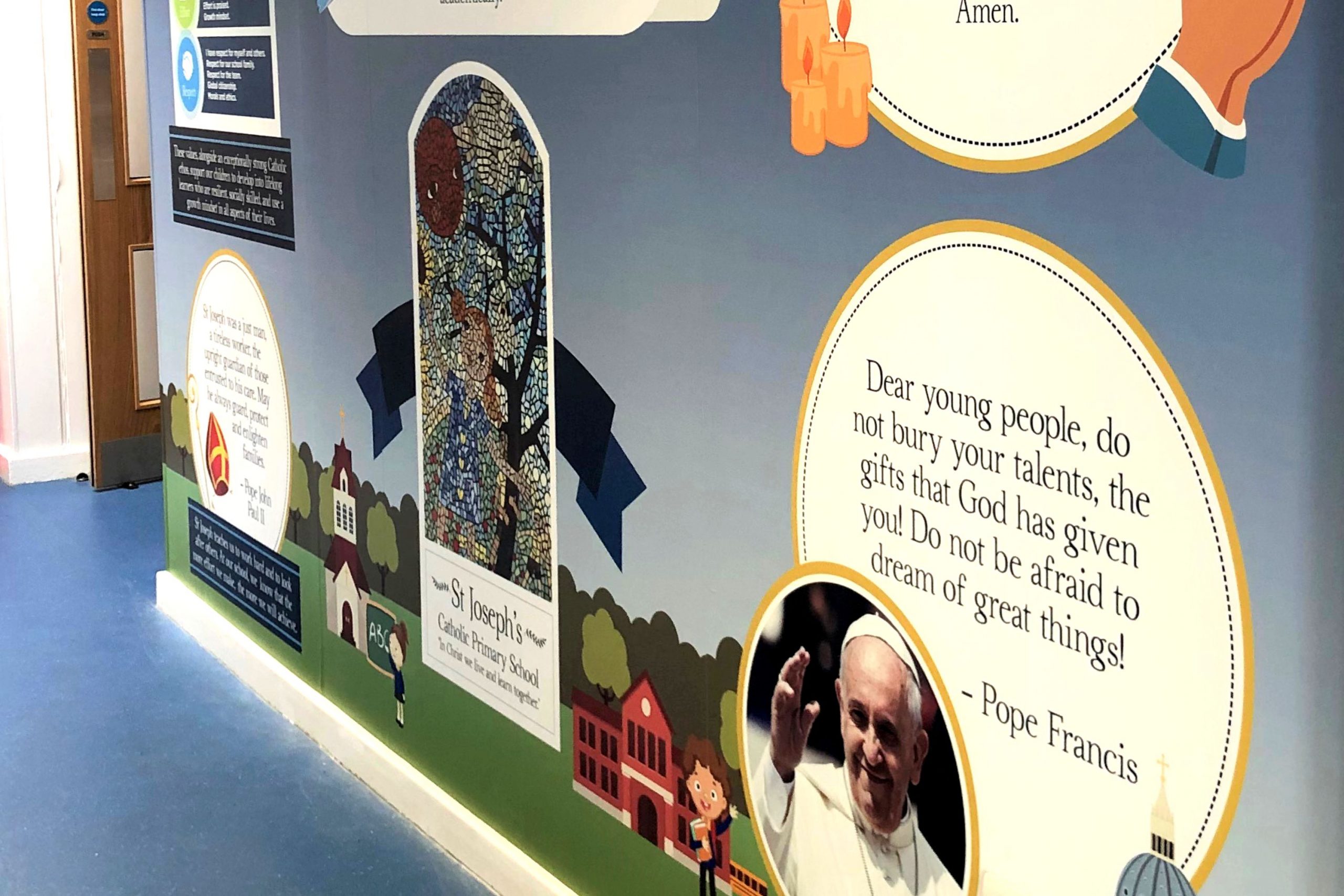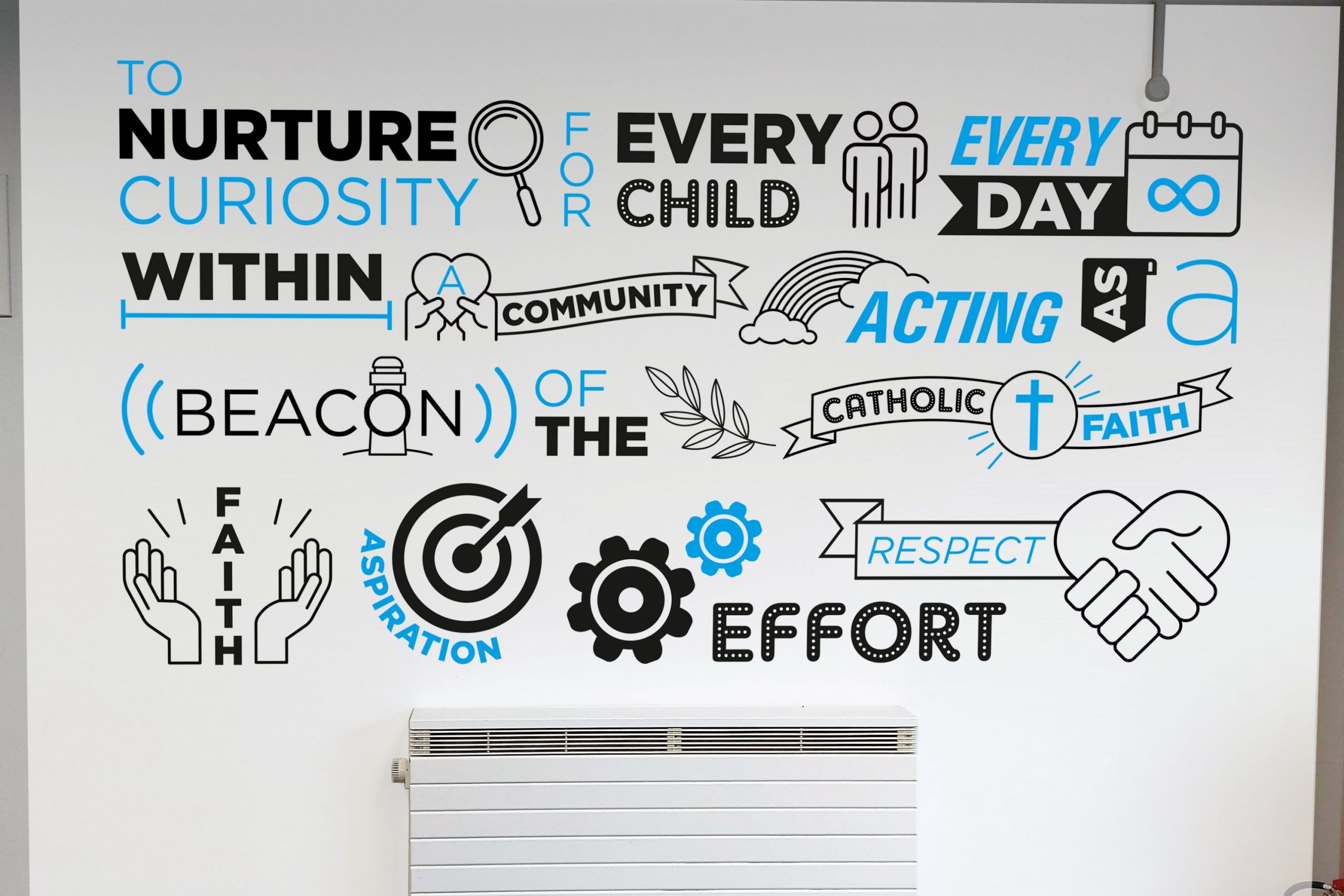 How To Order
First, you will need a design. Maybe you already have something in mind or perhaps you want your students to design something? Select the wall you wish to have your mural on, measure it up and build some ideas around it. Remember, this will be something your students see every day, so make it bright, bold and inspirational!
Get in contact with us and if you are within a 25 mile radius we will be able to send someone out to assess the space, take any additional measurements and offer advice on the best way to proceed.
If you are further afield then just send us a photograph of the desired space along with any measurements and designs (info@dscreative.co.uk) and we will assist over email.
Once we have received your message we will review your documents and create a proof image to send back to you so you can see how the display will look once it is in place.
When you are happy to proceed we will make any final changes you require to the mural design and get your design print ready. We will then send you a final proof for review.
Printing times can vary depending on the size of your vinyls but usually we will have your project finished and ready to apply within 5 - 7 working days.
Once your mural is printed, it's just a case of affixing it to the wall. We can provide step by step instructions on how to adhere the vinyls but this can be a little fiddly, so if you prefer we are more than happy to come out and affix these for you.