What's your theme/brand?
Every school is different. Each institution has their own key principles, their own style of educating and their own core beliefs.
We specialise in complete, low cost, bespoke theming packages for schools like yours. These can really help unify your image, creating a recognisable brand identity to help you stand out from the crowd.
What's included?
Well... Everything! Our school theming service starts right at the beginning; from colour palettes, logos and unique typefaces all the way up to outdoor signage and murals! We can ensure that every piece of printed material within your school is instantly recognizable and in keeping with the rest, constantly promoting your key values. Planners, wall displays, leaflets, flyers, letterheads and more. All printed in full colour, high quality inks on whatever materials you require.
Because the process is completely tailored to your specifications, you can choose as many aspects of it as you like. It's up to you, whatever your budget! Make this project as big or as little as you need, we are more than happy to work on it with you.
Examples of previous Theming work.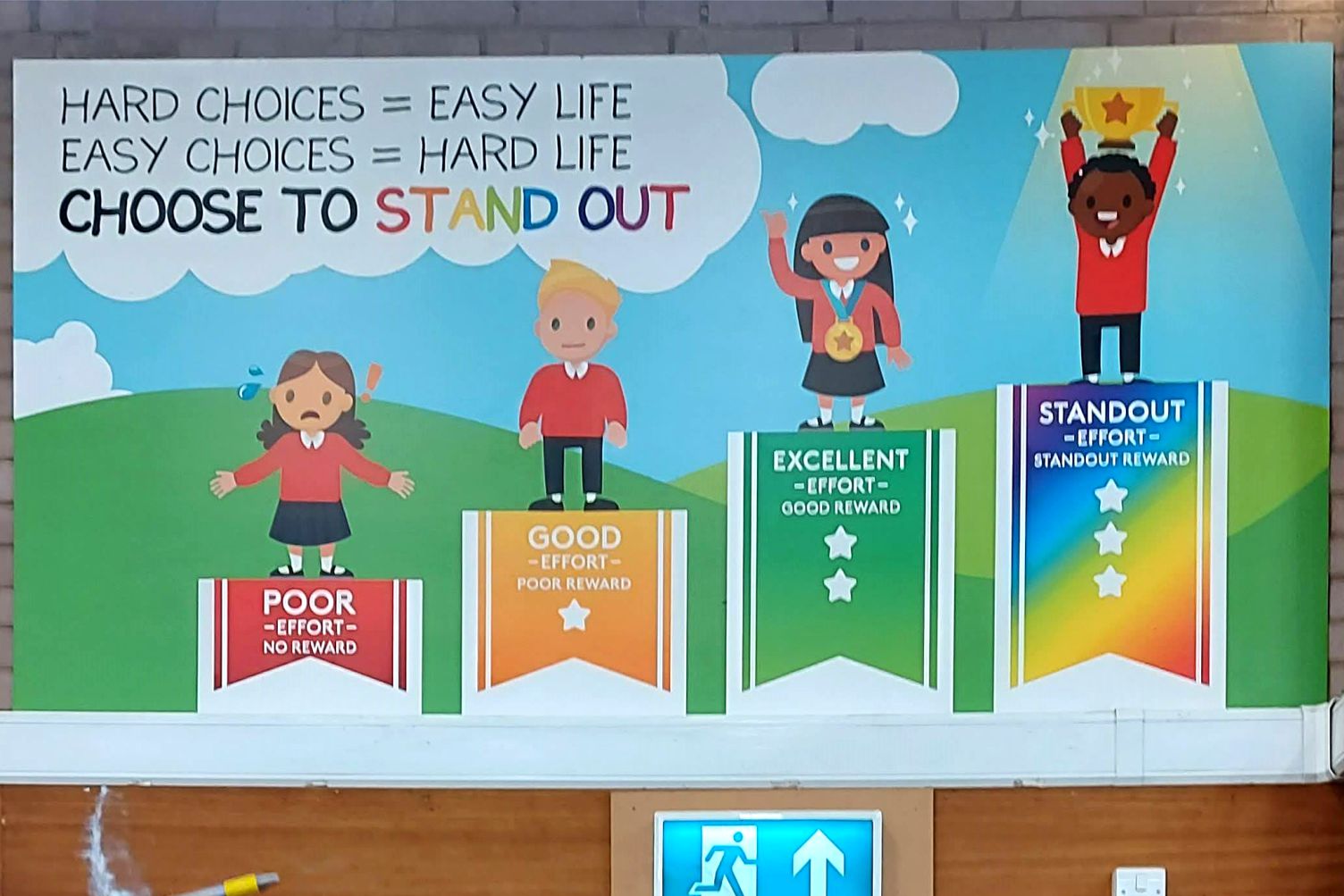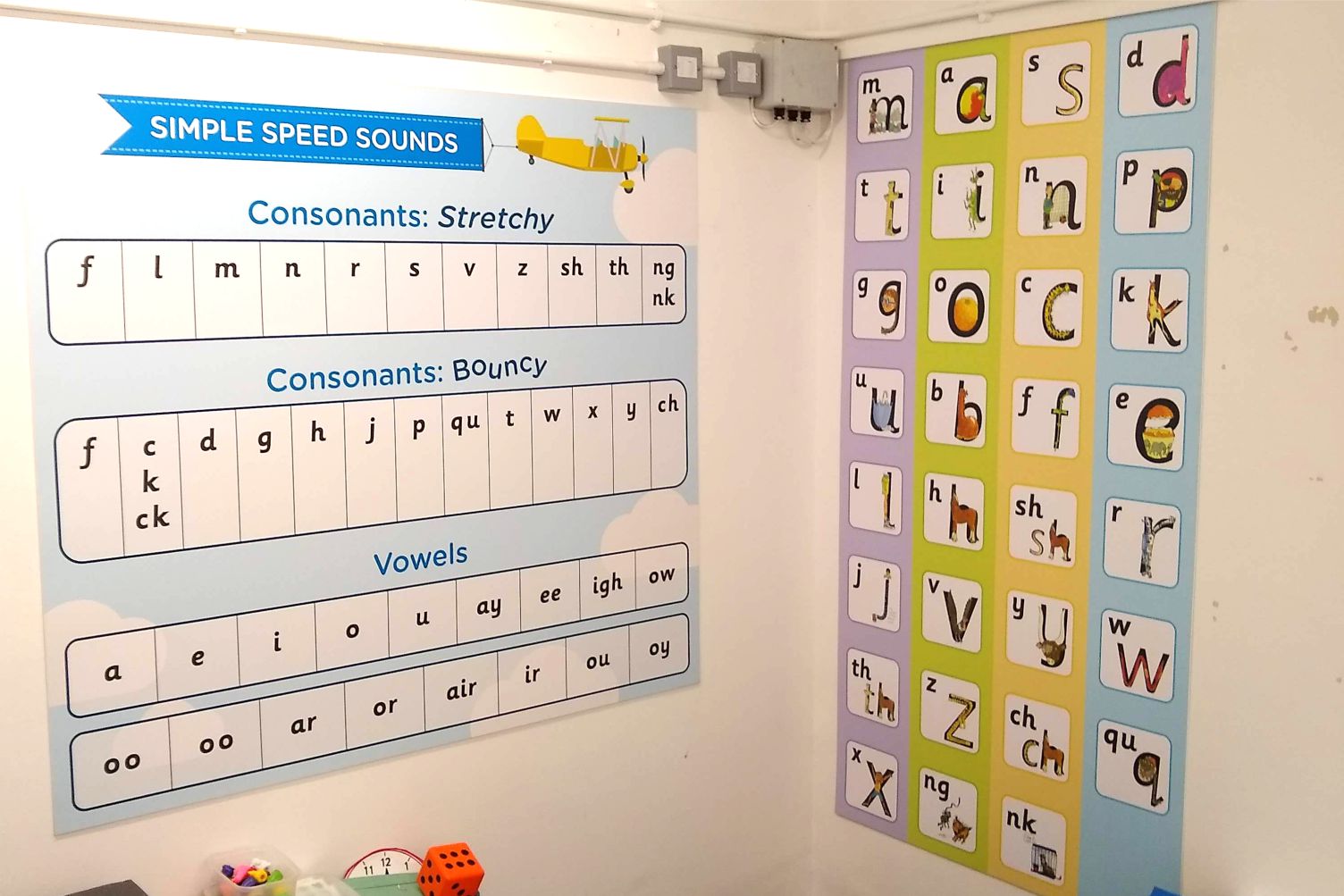 How To Begin
The best way to get started with our theming process is to drop us a message and arrange a free, no obligation visit. There are so many services which we can offer and so many aspects of your school which are important to convey, it's just much easier to discuss them in person.
Gather together ideas of what you want from the service. Hopefully we have helped to inspire you with the descriptions on this page but some important things to consider are:

Colours and Logos
- Does your school uniform have a particular colour scheme you wish to continue throughout your theming?
- Are you happy with your current logo?
- Could it be improved?
Your school vision
- What key principles do you aim for?
- What lessons do your teach you students besides what's on the curriculum?
- What does your school stand for?
Areas around the school
- Is there anywhere you feel could use brightening up?
- Any large walls suitable for a custom mural?
- Any areas lacking important signage?
Themes or attributes relating to your location
- What parts of your rich local history are important to the school?
- How is best to display them?
Don't worry too much about having a fully rounded plan, that's where we come in. We can help you to create an affordable theming strategy and make sure you get exactly what you want out of the process at a price that's right for you.