Let's make History
A historical timeline display is an excellent way of showing your students the progression of time in an exciting and attractive way. Our unique timeline template covers all major historical events and time periods, including but not limited to:
The Bronze Age
Ancient Egypt
Ancient Rome
Ancient Greece
The Iron Age
The Mayan Civilisation
Anglo Saxons
Vikings
The Battle of Hastings
The Tudors
The Victorians
and continues all the way up to the modern events of the Twenty First Century!
We are able to customize this timeline however you want so if there are any events specific to your curriculum or your school which you particularly want to display, we are happy to add these on for you.
We recommend a size of 6 metres by 1 metre for corridor display, but can resize depending on your available space.
Examples of previous Timelines.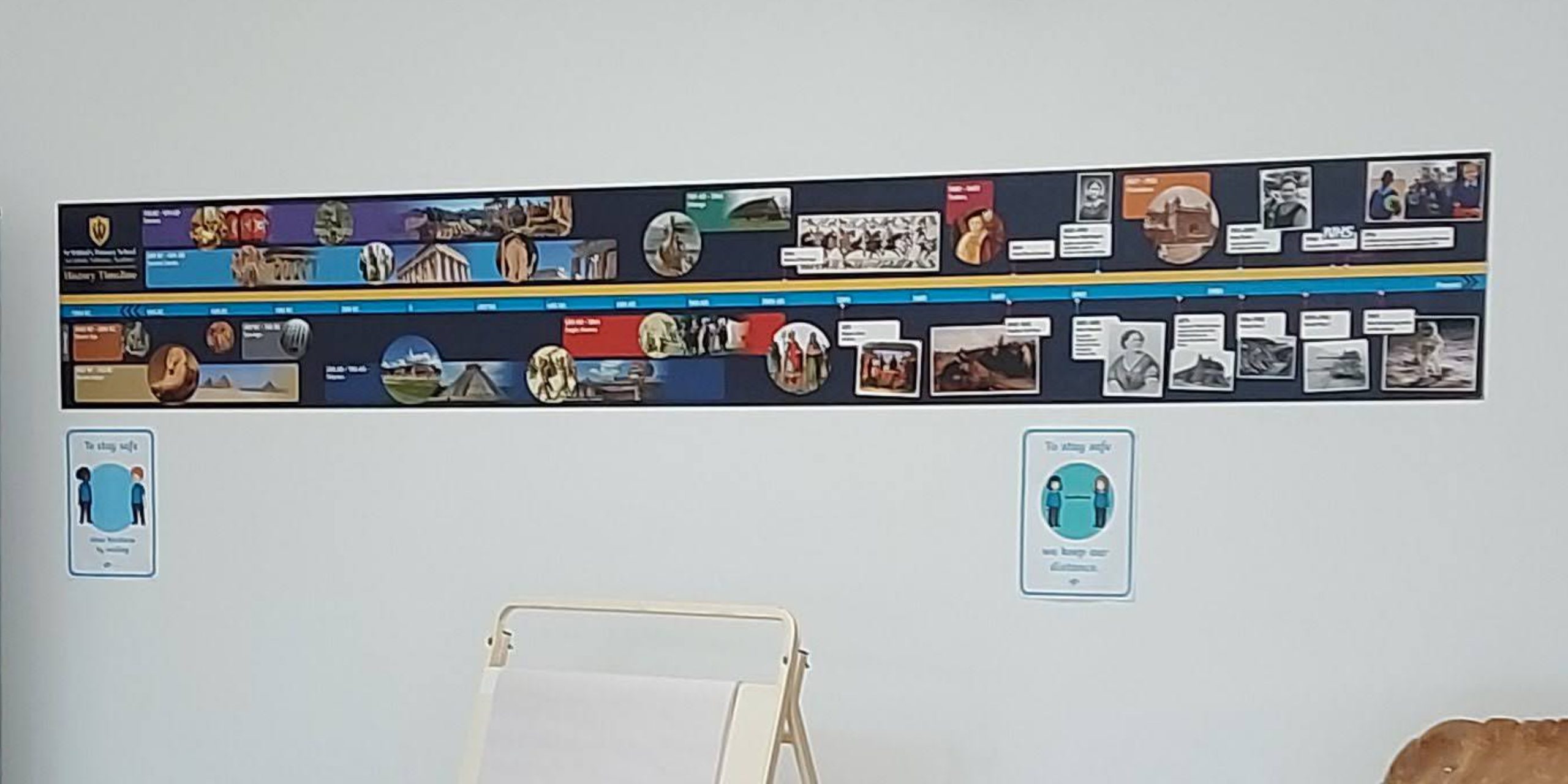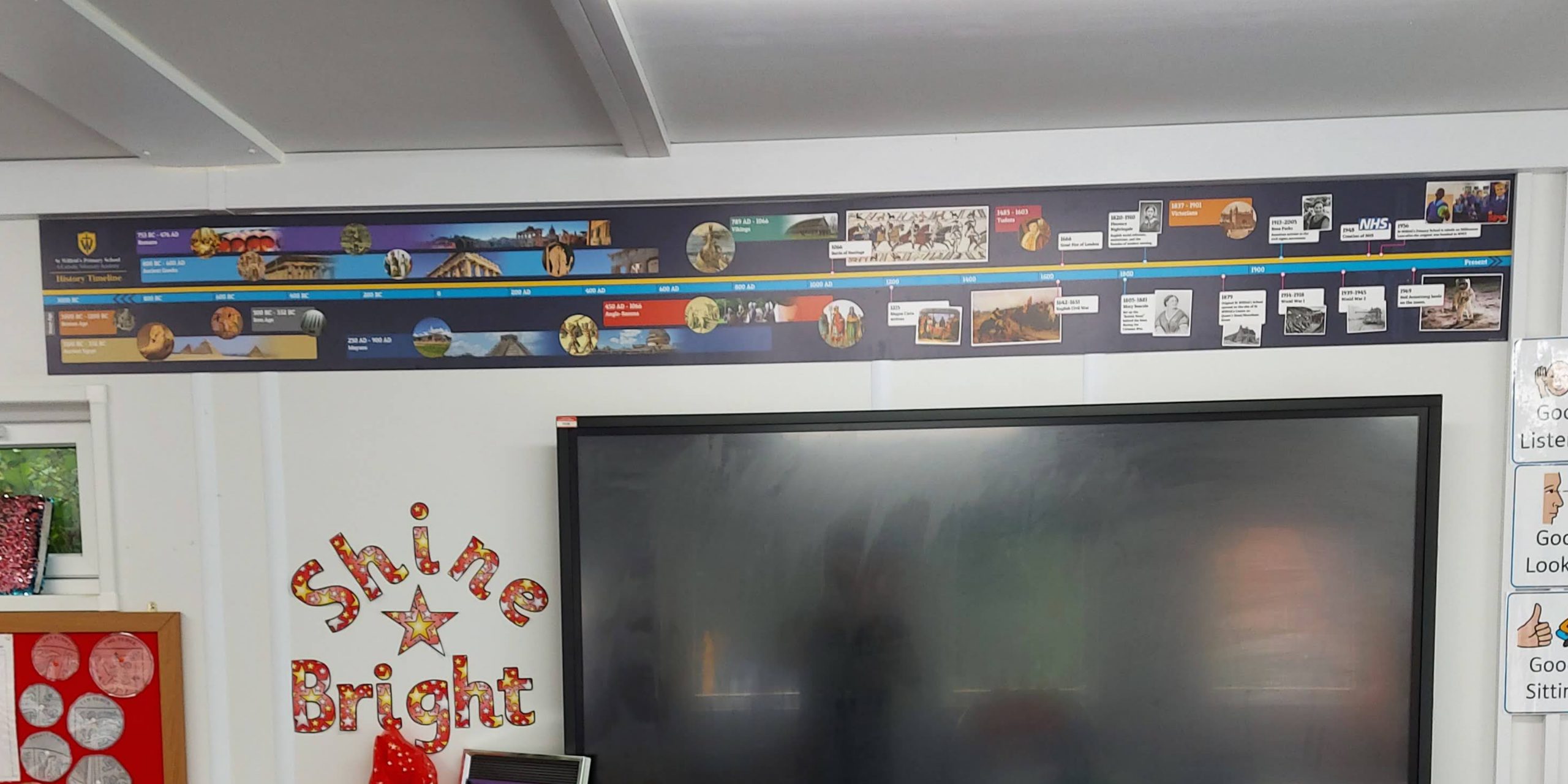 How To Order
First, choose a location in your school where you would like your timeline displayed.
A long empty wall with space at students eye level is ideal
Get in contact with us and if you are within a 25 mile radius we will be able to send someone out to assess the space and take any necessary measurements.
If you are further afield then just take a photograph of the space and note its measurements yourself, then send these over to us along with any additional notes (info@dscreative.co.uk).
Once we have received your message we will review your documents and create a proof image to send back to you so you can see how the display will look once it is in place.
When you are happy to proceed we will make any changes you require to the timeline like adding specific dates or changing certain colours to make it more in keeping with your schools theme.
We will then send you a final proof for review and get started printing!
Printing times can vary depending on the size of your timeline but usually we will have you project finished and ready to install within 5 - 7 working days.
Once you are in posession of your Timeline, it's just a case of affixing it to the wall. The best way to do this is with a strong adhesive such as 'No more nails'. We can supply this if required.