A whole world of possibilities
We can create large scale, accurate and brightly coloured world maps for your classroom.
We are able to customize these maps however you want, so if there are any countries which you would like to draw particular focus to, or if you want the colours editing to be more in keeping with the theme of your school, we are happy to do this for you.
Examples of previous World Maps.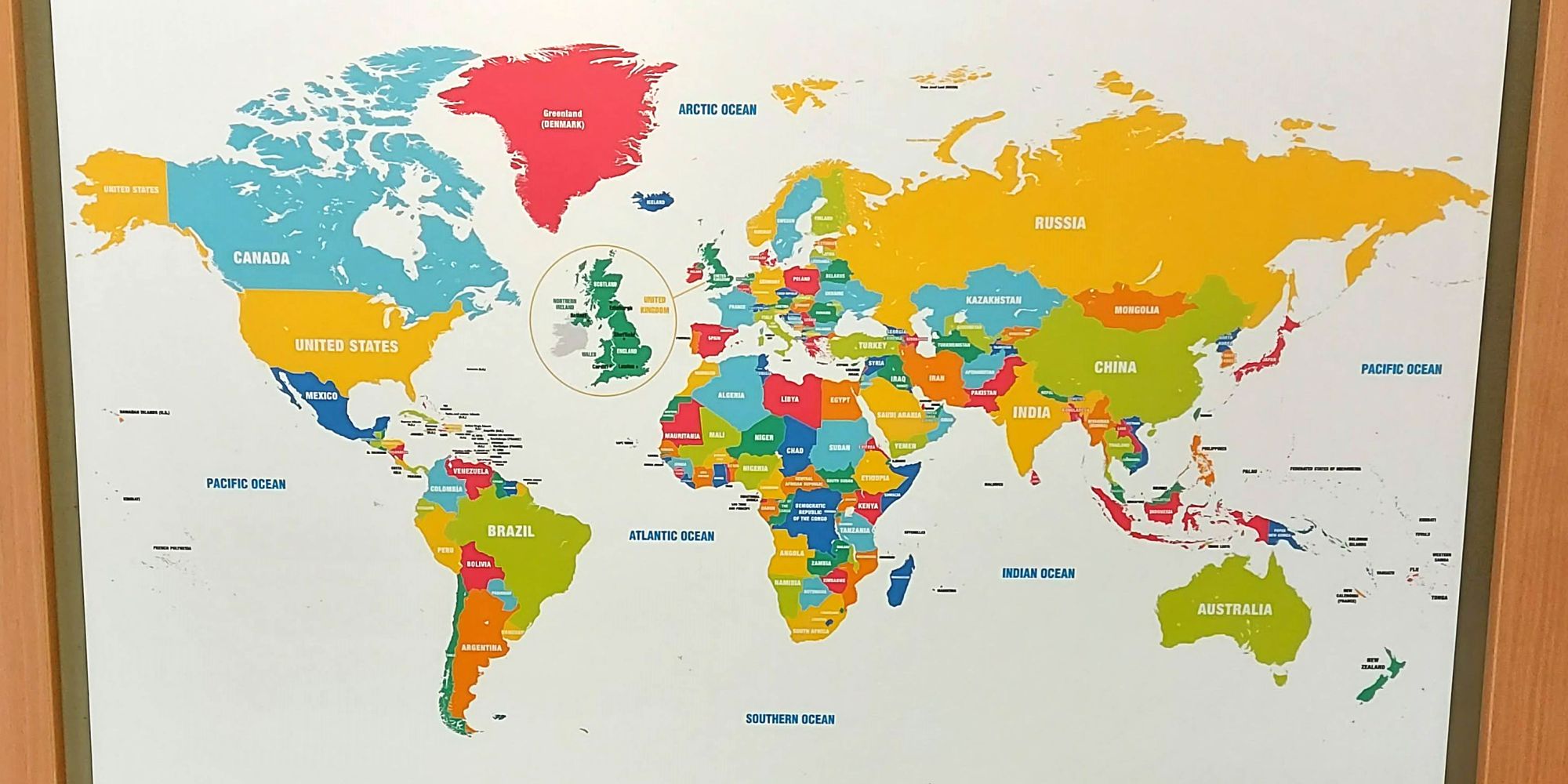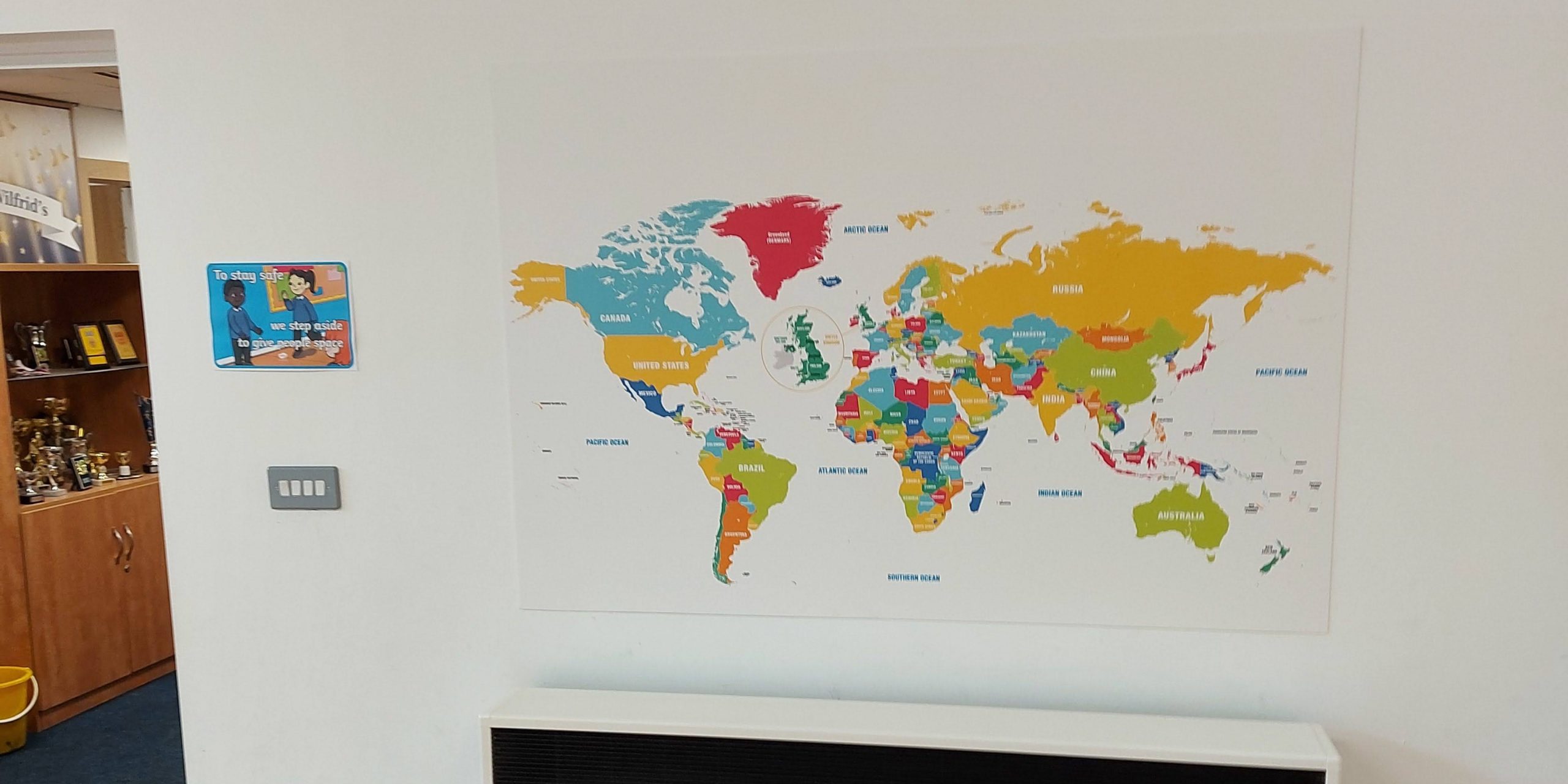 How To Order
First, choose a location in your school where you would like your World Map displayed.
We recommend having it at eye level so it is possible to read smaller text.
Get in contact with us and if you are within a 25 mile radius we will be able to send someone out to assess the space and take any necessary measurements.
If you are further afield then just take a photograph of the space and note its measurements yourself, then send these over to us along with any additional notes (info@dscreative.co.uk).
Once we have received your message we will review your documents and create a proof image to send back to you so you can see how the display will look once it is in place.
When you are happy to proceed we will make any changes you require to the map like making certain countries clearer or changing the colours to make it more in keeping with your schools theme.
We will then send you a final proof for review and get started printing!
Printing times can vary depending on the size of your World Map but usually we will have you project finished and ready to install within 5 - 7 working days.
Once you are in posession of your Map, it's just a case of affixing it to the wall. The best way to do this is with a strong adhesive such as 'No more nails'. We can supply this if required.