A little overwhelmed when it comes to choosing a paper weight for your product?
At DS Creative, we offer a variety of paper types and weights to suit every need. One size does not fit all, so choose wisely!
GSM stands for grams per square metre. Naturally, the more grams the paper contains the thicker it is, and the more high-quality it feels.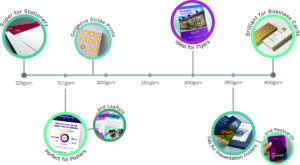 Here's a bit more about the most common types of paper we offer for our products.
Uncoated
Your typical printer paper, typically supplied at 80gsm. It's best used for photocopies and everyday documents due to its simplicity.
Kraft
Kraft paper is an eco-friendly, rustic alternative to our other papers.  It's hardwearing and versatile, suitable for a variety of products and can be written on with ease.
All of our papers are FSC Certified and are able to be recycled as long as the product's not laminated; allowing you to shop with confidence knowing your items are sustainably sourced.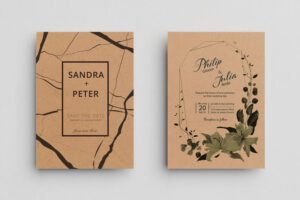 Matt
Matt is effectively the opposite of gloss. It offers a flat, smooth surface that makes text easy to read whilst enhancing vibrancy. It's also a great material for writing on!
Gloss
Gloss is a shiny-surfaced paper that truly stands out in a crowd. It's ideal for promotional items due to its eye-catching sheen, but isn't suitable for print with small text due to its reflective properties.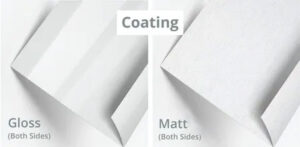 Silk
Considered a half-way between Gloss and Matt, Silk paper has a slight sheen to it without the full-on gloss effect. Its coating enhances durability slightly and improves on overall quality.
Recycled
All of our non-laminated paper is already recyclable, however, we also offer the option for your paper product to be created from recycled materials for an extra eco-friendly lift.