Here at DS Creative we are committed to providing our clients with high quality products and an enjoyable experience from start to finish. While we consistently hit the mark with our face to face interactions we felt that our website needed updating in order to give our online clients the same level of simplicity and ease.
What do you think? let us know in the comments box below or by visiting one of our social media channels to have your say. We love a bit of feedback!

So, What Have We Changed?
With our new website content, we have tried to make it clearer to clients like yourself exactly what services we are able to offer. In the past, we have often been approached by regular customers saying something like "Oh! I didn't know you did banners as well!" so we have tried to combat this by displaying all of the most requested products in a clear and easy to understand way.
This includes adding a comprehensive pricing system, which is now in place, making it easier to find a quote yourself without having to get in touch. Simply find the products you require, make any adjustments or selections you may need, and our online system will generate a price for you based on these specifications.
We have also made it easier to upload your designs, using a drag and drop system which allows multiple files to be dropped off at once and stored for review later. No more individual file selection!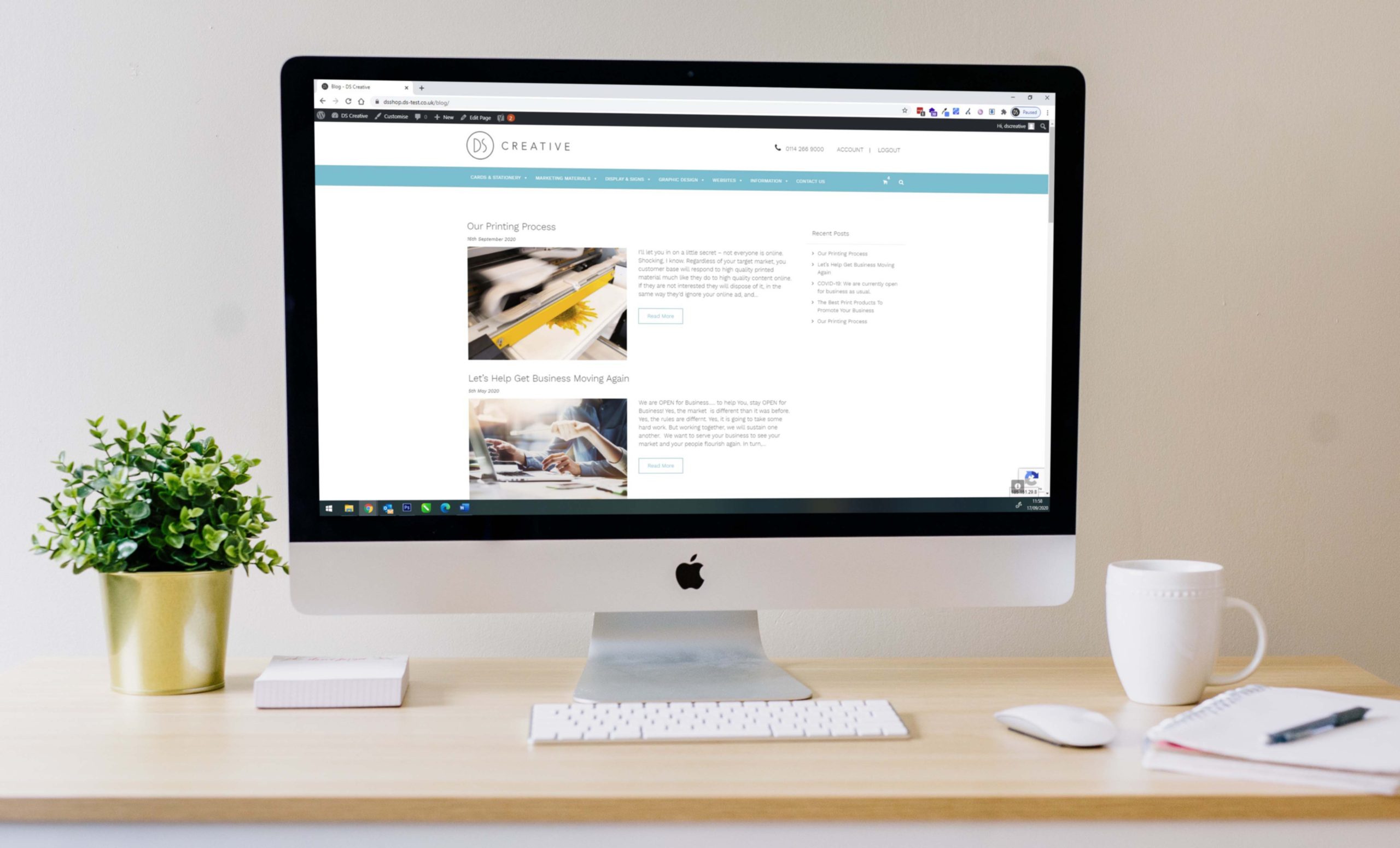 Easy to follow icons
Having listened to your feedback we have created a much simpler way of viewing the different options for some of our products. It's easy to get lost in terminology when referring to aspects and finishes so we have added some easy to follow icons to help simplify your selection process. Have a look at our window stickers and canvas prints pages to see them in action and give them a try.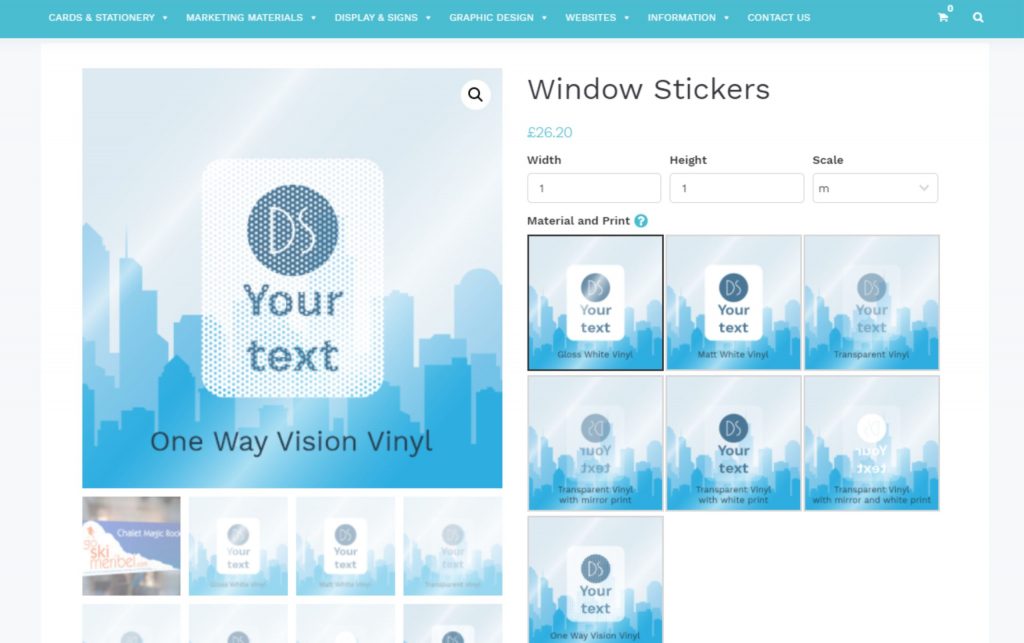 Overall Aesthetics
A modern website would not be complete without a refined colour palette and a sleek, professional layout! We have done away with the dark tones and bright colours from the old site and have instead replaced them with bright whites and modest blues. It just makes the whole website feel clearer and more open, less clutter, less confusion. Simplicity and elegance for the discerning consumer.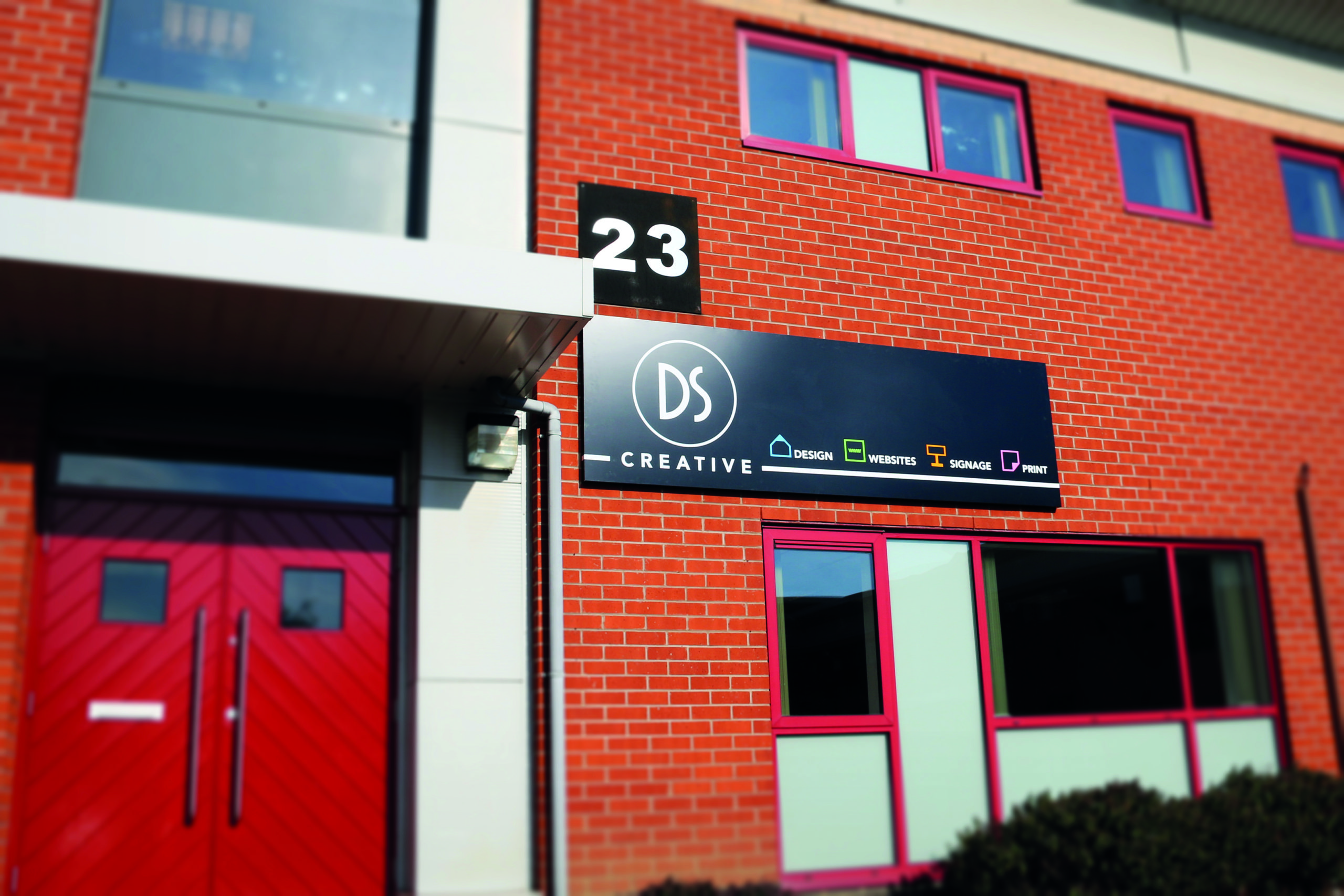 Does This Mean We Now Only Work Online?
Not at all. We are still available to visit in person, five days a week, 09:30 – 17:30.
While we respect the importance of having a good website and presence we still like to be as hands on as possible with projects and understand that sometimes its easier to speak on the phone or in person in order to achieve your desired outcome.
This means that if, for some reason, you can't quite find the specific product or adjustment you are after on our website, we are still on hand to offer guidance and assistance, as and when you need it.
If you want to pay us a visit, all of our location and contact information can be found here. There are also links to our various social media channels which we will be regularly updating with offers, insights, news and more.